Buongiorno!!
As I write this, Daryl and I are sitting in the Apple Store in Bologna (one of two Apple Stores in all of Italy) praying for the UNT students on our team who are in the university quarter meeting Italian students.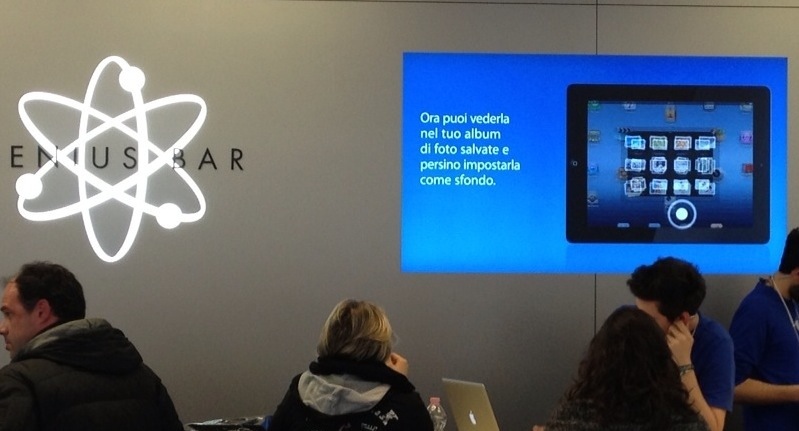 We are working with a team of five Americans who live here year-round. We meet together each morning for worship, devotional, and training. Then each afternoon our American students split up in teams of two or three to meet Italian students, make new friends, learn about Italian culture, and (when possible), have conversations in English about spiritual issues.
The piazza that serves as a lunch spot in the university quarter: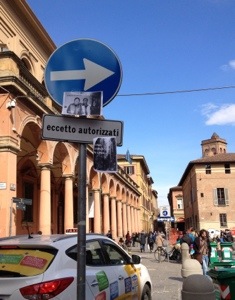 UNT students Grethe and Leah: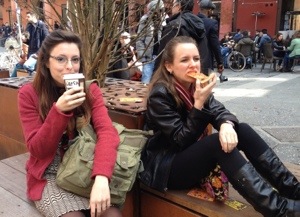 Jamie in Piazza Verdi: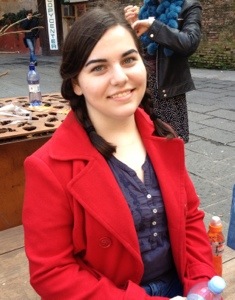 Italian students are generally eager to meet Americans and practice their English. Yesterday Emily and Alicia (one of the Americans who is here long-term) met a young woman who wanted to learn how to know God personally. They had the privilege of telling her, using an iPhone app that explains the gospel in both Italian and English.
Thanks for your prayers! More later…