Buongiorno!!
Yesterday we renewed our friendship with Milli (in the middle), a medical student from Bosnia who we met last summer. On the left is Gwen, one of our team members. She teaches art at an elementary school in Dallas.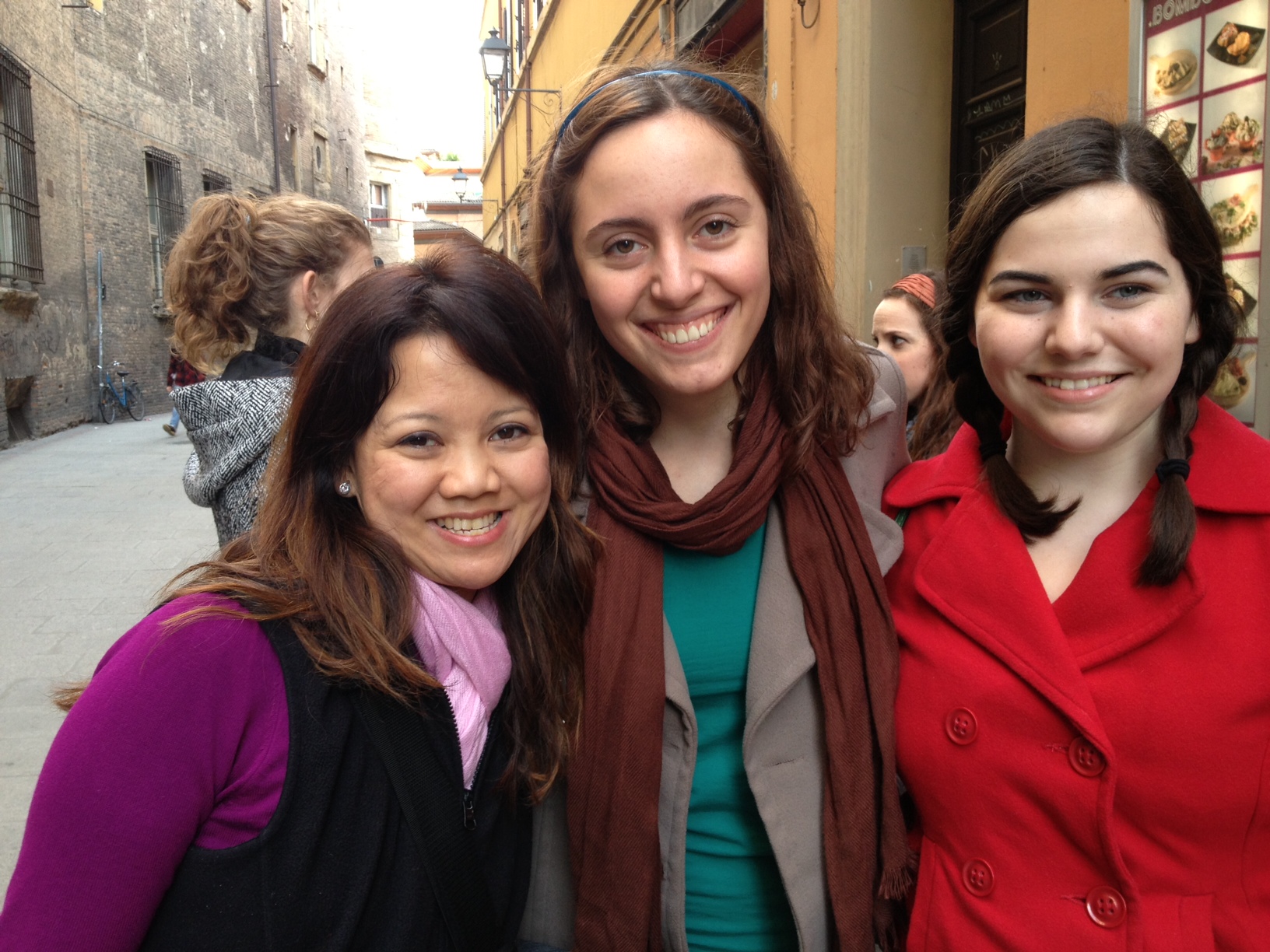 We enjoyed cappuccino and conversation with Milli at Cafe Zamboni, the coffee shop where John Grisham wrote his novel, The Broker. From left: Ceil, Milli, Gwen, Jamie and Leah, a senior at UNT.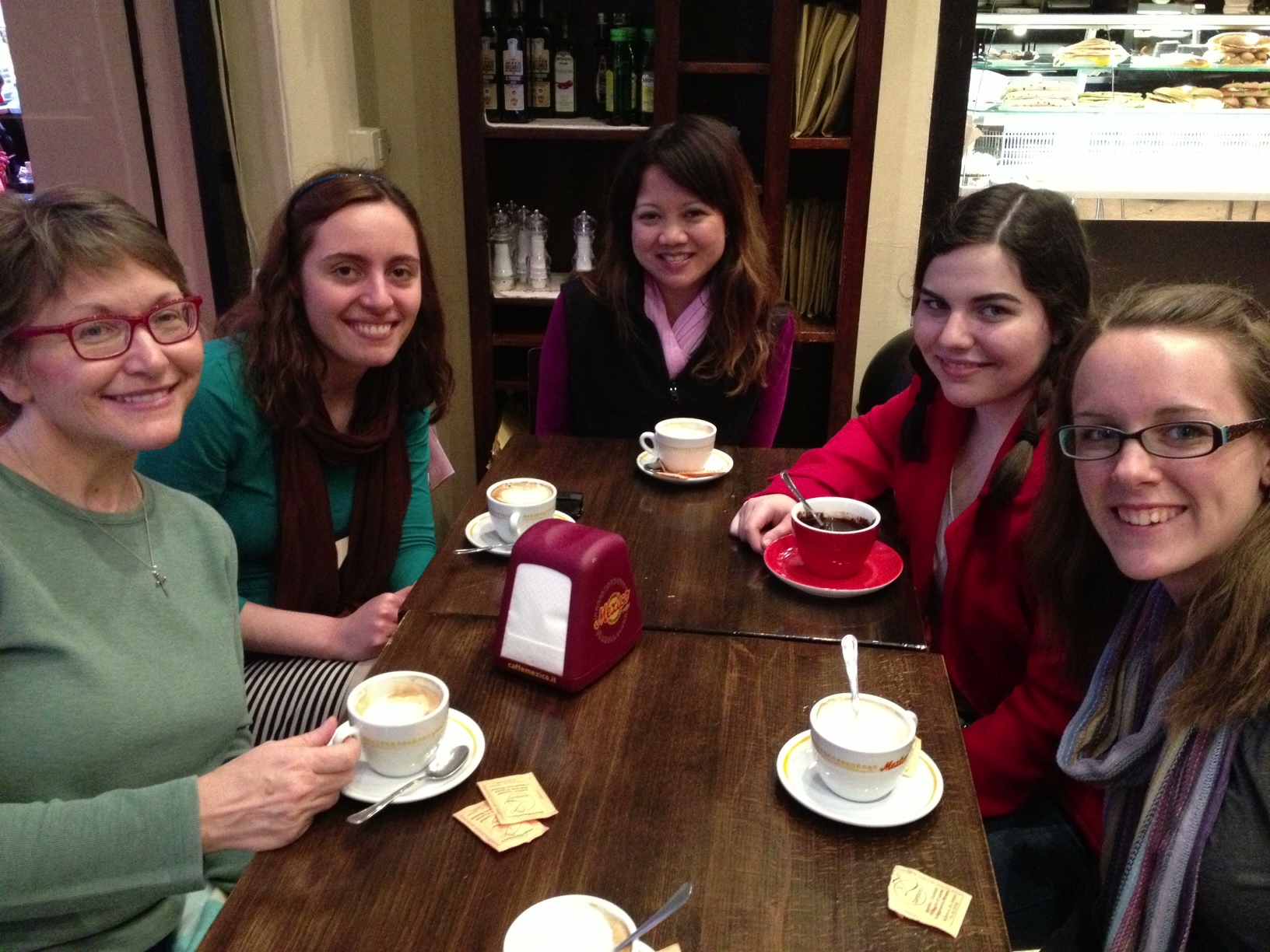 This photo speaks for itself–Delizioso!!