We were delighted to host our old friends Dr. Bill and Lisa Miller on our last day of ministry at the University of Bologna. We met them while Bill was finishing his PhD in political philosophy in Dallas. For the last seven years, Bill has been serving as a Christian professor in Prague, Czech Republic.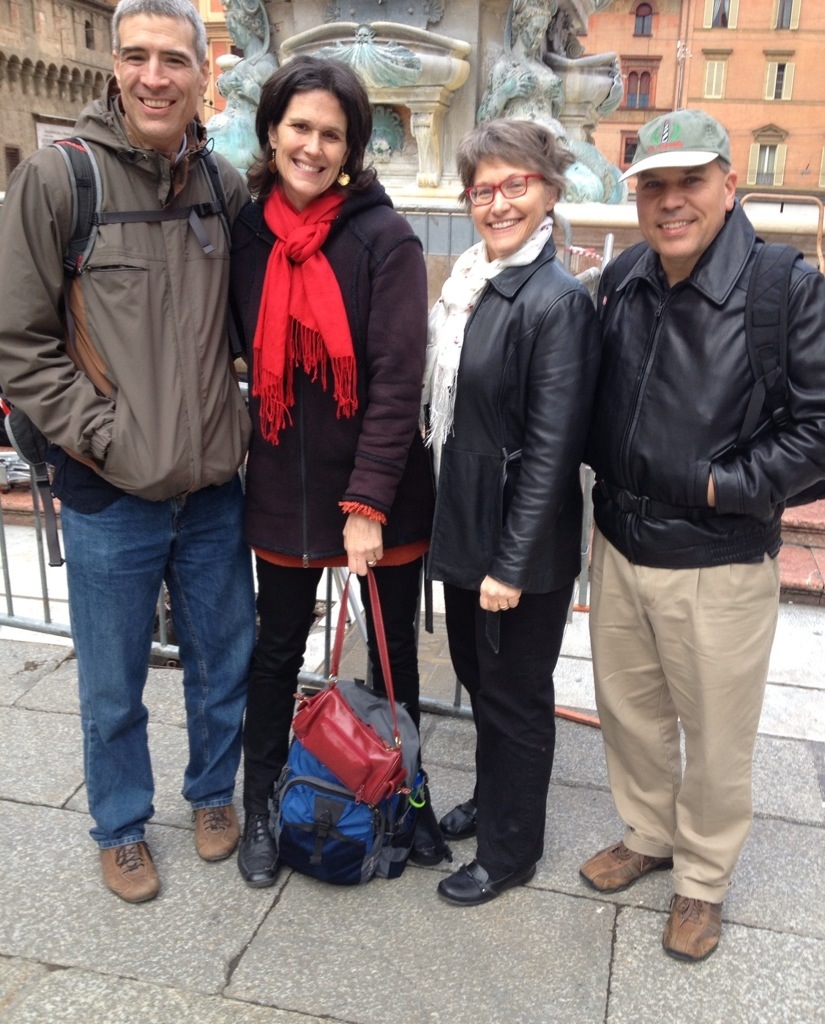 I met Bill and Lisa's night train from Munich and took them to meet our UNT student team. These American students had been meeting and talking with Italian students about spiritual issues all week long. They listened intently as Bill explained how difficult it is to explain the good news of God's love and forgiveness to an agnostic or atheist European:
Europeans view Christianity the way Americans view communism–as a failed ideology.
It takes 3-5 years for a European to decide to truly follow Jesus.
They need to hear the gospel several times before they truly understand it.
It's crucial for our UNT group to maintain their new friendships and keep the spiritual conversations going over social media.
After lunch, we settled into a coffeehouse in the university quarter, where Bill and Lisa spent the afternoon with two UNIBO students.
Eva, a Czech student from Prague, queried Bill about Christianity and political philosophy.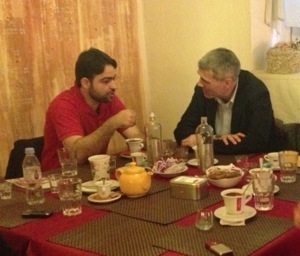 Bill discussed the challenges of being a Christian professor with PhD student Fabricio, who will soon complete his degree and go home to teach at a Brazilian university.
After dinner with our team of Texans, the Millers enjoyed (what else?) late-night gelato with the UNT students before catching the night train to Vienna.